Creative Web Actions – a New Approach Business:
Design Websites to Achieve Business Results — using Marketing Management.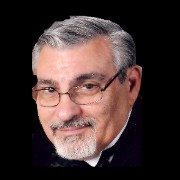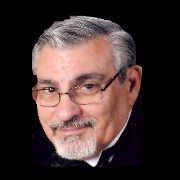 My 35 years of Business Experience and advanced Website Expertise are the reasons why Websites are More than just a Pretty Home Page. Websites to Help Your Business Succeed.
I founded  Creative Web Actions on the premise Marketing Management is Key to getting Website Results. I am a retired Product Marketing and Sales Operations Manager from IBM. Creative Web Actions is a progressive business concept of my vision of a web-services practice to design and develop websites.
Almost all website designers today lack the extensive experience and practical skills of Marketing Management to effectively develop websites as marketing assets.  In a nutshell,  Marketing Management is the language of business operations to define and achieve business goals (particularly sales objectives) through brand stewardship and business execution to deliver value in exchange for revenue or improved marketing position or other benefits.
I founded Creative Web Actions as a passion to perform creative efforts to essentially develop innovative substance. This substance provides customer value that can affect the bottom line of my client's business.
I have a unique skill-set acquired over 35 years by building strategic business units for different Industrial business sectors that include a heavy emphasis on Small and Medium Businesses, SMB.  As the founder of  Creative Web Actions as a small business, I deeply understand the SMB space and its challenges. My primary customer focus is helping small and medium businesses. Thus, not only can I relate to your business problems, but I also have the marketing and sales know-how of practically working knowledge with SMB for many years to address your targeted market.  Creative Web Actions' approach uses a mix of consultative skills with marketing, sales, web design, and business development services. We build websites as practical marketing assets by using Marketing Management for website design to connect your business to your customers.
Our aim is clearly to improve the revenue picture of the client by using experience and skills with web technology to deliver small business solutions. These solutions are built using the best practices of marketing, sales, and operations for my specific client needs. What this means to you, is you get practical solutions that are genuine business assets directed to solving your company's problems and business challenges. Our web solutions are explicitly devised for the purpose to help you achieve business results.
Creative Web Actions brings a fresh new personalized approach with creative ideas and leadership and management skills and experience to:
Change the sales situation
Improve marketing reach
Solve real problems with practical solutions
Deliver exceptional value
Custom solutions personalized to specific brand images
Call us (813) 732-7312 to arrange for an appointment for your complimentary consultation to discuss your problems with your website or web presence, or you can send me an email or complete the on-line form.