Our Small Business Offering – Website Made Easy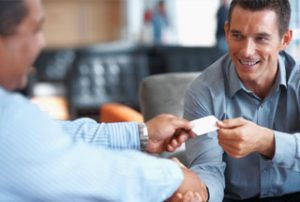 Creative Web Actions offers "Small Business Websites ". Our offering is a complete implementation of the latest WordPress release and the reliable, popular professional Small Business Website with 5 pages of full function business features.
Our "Small Business Website Offering" was developed specifically for the budget-conscious small business owner after many years of trying different packages to work for business owners. Our offering is one of the best non-technical website offerings in the industry that allows businesses to use their website as a marketing tool to promote their business.  Our offering can be operational in a few days and ready for you to enter content by using a straightforward menu interface.
Our easy-to-use small business offering is a full working website with an individual hosting environment, 2 email addresses,  hands-on training, phone support, and ready to populate with your content. All this with the 1st year of hosting for an unbelievable one-time price starting at $1,000.
Having a Website Today is Must for Any Small Business
Approximately, one-half of all US small businesses don't have a website. They are missing out because, in today's business environment, new research shows that 77% of US adults use the Internet to seek information when shopping locally for products and services.
Whether your business is a one-person shop or a company employing 35 employees, your website is the business asset to describe your brand and give you visibility and credibility in the marketplace. Also, having your website address on your business card, allows potential customers to go to your website and obtain important information about your business, you, and your offerings. This business information presents the reasons "Why your customers should buy from you?". Without a website, new prospects only have the meager information printed on your business card. Your website is a vital business asset to convey business information and reveal your brand.
A Website Ready to Use with Built-in Tools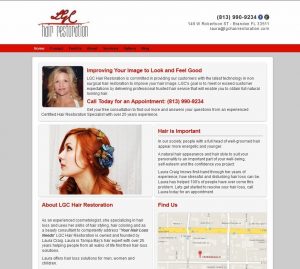 If you are thinking about getting a professional and cost-effective website, you have come to the right place. This offering was created for the busy small business owner that wants to take responsibility for his site.
Creative Web Actions' Small Business Website Offering is an entirely functional website that's ready to use and with the necessary tools to allow you to customize your site. This website that you are viewing at this very moment is built with our Small Business Website Offering with standard features.
There was no programming effort spent to update this site. The left-hand side screen-shot is the website LGC Hair Restoration and was created for Laura Craig for her Hair Restoration Business. Laura has never had a website, and this was her first time she and her son spent any effort on her website for this business. Laura's website is our regular Small Business Website Offering. Laura has provided the content for each webpage and Created Web Actions developed the new site. To visit Luara's website by clicking on lgchairrestoration.com. Please feel free to contact Laura Craig to ask about her website and her experience with using our Small Business Website Offering.
If you can use Microsoft's Word to write a letter, you can easily use the Small Business Website Offering to personalize your website and include the content you deem essential. As part of this offering, a brief tutorial is provided on the phone with screen sharing is also provided to explain the administration, website customization tools, and hands-on demonstration of using WordPress and our Small Business Website. This offering delivers a working, reliable website that's fully operational, includes pictures, images, and videos, and even allows you to create your business blog and more.
Small Business Website Offering is Built on WordPress
WordPress is the most popular and leading Content Management System on the Internet today. WordPress continues to grow as an "Open Source" platform with new features and reliable release levels. WordPress has moved from a premium blog facility to a Content Management System, (CMS) that allows the development of complex Enterprise websites to its future destiny as an applications platform. There are a total of 75,000,000 active WordPress websites today. WordPress is the most advanced and popular CMS platform for a professional website designer. The number of books and publications devoted to WordPress are more than the other CMS on the market. Hence, our Small Business Website Offering is built on the world's most reliable and functional rich CMS platform, with many resources available on the Internet and talented designers that work with WordPress.
Call us today: (813) 732-7312
Creative Web Actions' Small Business Website Offering is priced as a single, one-time cost offering with a nominal annual hosting fee after that. This offering provides many features you would expect in websites costing at least 2 to 3 thousand dollars.
It's priced at an unbelievable $1,000 for the terrific value you get. Your new website is built by hand, tested, and ready to use. You will test drive your website with the help qualified technician to guide you at the training session. This offering implements 6 distinct service features that are bundled in a single offering at a very reasonable price:
Hosting Environment with branded email
WordPress – most popular and reliable Content Management Platform on the Internet today
Small Business Website from Creative Web Actions personalize to your brand
Training via an on-line session with screen sharing and a conference call
Documentation that will be used during the hands-on session
Support via phone, conference calls with screen sharing, texting, and email