Is the Small Business Website Offering for you?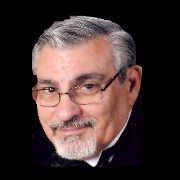 Are you a local small business owner?
Do you provide products or services within a 50-mile radius?
Do you have less than ten employees?
Do you have a limited budget devoted to your new website?
Do you have information that your customers want or need?
Can proper marketing have the potential to make more money for you?
Are you a beginner when it comes to all this website stuff?
Do you want to make changes to your website or have us do it later?
Do you want the option to manage your website yourself in the future?
Do you want your website built on the best technology?
Do you want to buy only one website that is a durable business asset that lasts for the life of your business?
Do you need a simple website now that can grow with little or no extra costs?
Do you need a professional, reliable business website now?
Do you have the money to start right now?
If you answer yes to all the questions above, you qualify for our Small Business Website Offering.
Learn More about the Small Business  Offering
SmallBiz Website Offering Brochure by Creative Web Actions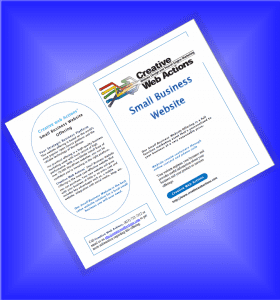 If you qualify for our offerings,  please download our Small Business Brochure PDF and read it. Click on  Small Business Website Offering brochure to download the PDF document.
After reading the brochure, ask yourself these questions: "Does the Small Business Website Offering make sense for me? and Do you want to get started with a reasonably priced and high-quality website now, with no more procrastination or excuses?".
If you are ready to start your new Small Business Website, call me, Alphonso Montibello on (813) 732-7312 or email me using atm@creativewebactions.com.  My goal is to get your new website working and ready for you as soon as possible.  I look forward to speaking with you about your new website.