That's a good question.
Understanding what is Creative Web Action about is the first step to understanding what we can do for you.  As an Operations Manager, founder, and sole proprietor, I work with my small team and mentor their salesperson, web developer, graphic designer, SEO specialist, WordPress designer, marketing manager, project manager, copywriter, and contractors. We only work with a small number of clients at a time. In a nutshell, Creative Web Actions provides personalized concierge services to deliver high-quality, practical value to help my clients succeed.
What We Do:
Creative Web Actions is a small web development company that approaches website design as a business asset and an artistic endeavor. Our workload focus is to handle only a few clients at a time. We are selective about the clients we choose to work for and give our best efforts. It's important to allocate enough time to serve just these clients to devote our creative efforts to bring forth the best original work to satisfy my artistic eye and fit with the marketing best practices we have developed through the years.
We create personalized websites for small businesses to express their brand, explain their business, and help them achieve their business goals.
Our websites are simple designs with crisp and concise content that are easy to read with to-the-point messaging. Our services include a blend of web technology with marketing and sales expertise to obtain business results.
Our Portfolio:
Check out Our work by viewing some of the custom websites that we have deployed on the world wide web. Our portfolio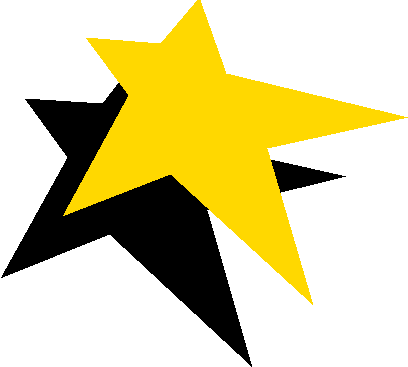 Click on our portfolio of websites for a variety of small businesses. Click on the star to view our portfolio.
We use our talents, expertise, and experience to build personalized websites to express your personal brand.
Our websites are reusable marketing assets that allow businesses to improve their pipelines of sales opportunities.
What Does This Means?
Your website is the hub of your Internet presence – think of it as the hub of a wagon wheel. Each spoke connects to a web property, social media network, or tangible marketing collateral. Your website is the centralized interactive repository to understand your business and share the benefits of buying from you.
Our websites contain the right sales message and marketing information to present you in the best light to choose you. 
Your website is your home base for executing your tactical sales initiatives. Your website and social media can be used over time to change your sales situation in your favor drastically. As a  result, your website can be a significant marketing tool to help you improve revenue.
Our Approach:
Our website development approach is to understand your brand first and to use practical marketing know-how to implement your website.
We build your website as an active marketing tool. It's built with the latest WordPress release as a stable infrastructure and will be the only website you will ever need. WordPress (as a Content Management System) allows you to change front-end design by using different Themes.
I integrate traditional marketing efforts with new online marketing techniques to build your website and leverage promotion mechanisms that range from ensuring your business cards contain your website address to including your website as the destination for web-based marketing campaigns to drum up business. Your website Blog is an important way to create new content and distribute it to social media network end-points and other web properties.
Our Services:
My service offerings are:
Website Design Services

New Website Design
Existing Website Redesign
Website  Design Changes

After-Build Website Services  to maintain & update your website
Content Creation & Messaging
On-site Search Engine Optimization (SEO)
Hosting & Domain Registration and Hosting
Membership Websites
Commercial Websites & Online Stores
Website Audits, Evaluation & Tuning
Website Management & Project management
Your Success Goal:
Our web development service efforts are focused on helping your business improve cash flow by creating new customers and finding new sources of revenue by using Marketing Management practices with web technology that can be applied to your website. Your website is the hub to leverage online marketing, on-site Search Engine Optimization, social media, blogging, other marketing, and sales activities to help you meet your success goals:
Web visibility
Brand equity
Value delivery
Lead generation
Better conversion
Process efficiency
What is Creative Web Actions about? It's about helping small business achieve their goals by creating websites as business tools you can really use.
Many people refer to us as an idea company. We are always grateful for those compliments.   It's always our pleasure to talk with clients to understand their issues and problems and discuss to throw around ideas that will help them. Call us at (813) 732-7312 to set up an appointment to discuss your web presence, website site, or Search Engine Optimization.