WordCamp Orlando is Ready to Receive You.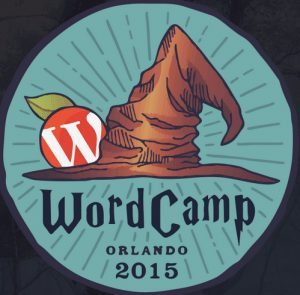 There are still tickets available for this awaited WordPress event on Nov 13 through 15. The WordCamp Orlando is always a well-planned WordCamp. I am never disappointed. It will be a fun filled event. Don't miss it.
WordCamp is a combination of education, hands-on training, entertainment, technical & business exchange of information, networking,  social gathering and food & drink. All rolled into one event for a very trivial price. The common thread of this event is WordPress, the world's most popular Content Management System. WordCamp is a worldwide grass-root movement that's coordinated by WordCamp Central, a nonprofit organization connect with WordPress. Each WordCamp is planned, developed and executed by local volunteers.
WordPress is an Open Source infrastructure for some of the Internet's largest websites and it allows for the development of full-function websites, e-commerce and Internet publishing.
WordCamp Orlando has an lineup of WordPress Professors that are respected in the WordPress Community and knowledgeable. So, you will definitely walk away with some valuable information.
This year's theme is about the Magical World of WordPress. It starts on Friday with WordPress Wizardry Workshops and followed by Opening Remarks and two days of extraordinary break-out sessions of magical interest! The sessions are divided into a variety tracks: Design, Development, User, Business, Panel and Workshop.
As you may know,  I am part of the leadership team that just delivered our WordCamp Tampa in September. I highly recommend attending WordCamp Orlando as a rewarding experience. If you are a designer, developer,  copywriter, blogger, WordPress beginner, business person or just thinking about using WordPress, you should seriously think  about attending this event.
I'll see you there. Tweet me at this event – so we can touch base.