Website Design is More than Aesthetics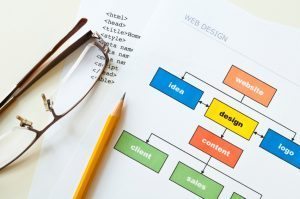 I am a website designer. I have spent most of my career in Marketing Management. As an experienced Marketing Manager, I have led and collaborated with many cross-functional teams to achieve business success over the past 35 years. The type of marketing I am referring to explicitly is Marketing Management. Many business people today, still think Marketing is all about promotion and communications. This perception is only partially true but is missing the key point of Modern Marketing.
Since the advent of Peter Drucker, (considered the Father of Modern Marketing), Marketing has changed to be the practice of Creating Customers by Developing and Delivering Value for the Client and the Business. This new approach has relegated Marketing to be the responsibility of everyone in the business organization while at the same time providing management from the top down to accomplish business goals by being customer oriented. In large companies today, marketing is confused with promotion and communication are often discussed as part of Marketing Communication, Marcom. For forward-thinking companies today, Marketing is being identified and referred to as Marketing Management, MM.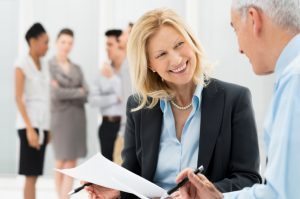 The practice of Marketing Management is more akin to Project Management and Business Operations than the old way of thinking about marketing as just doing Marcom. The new way of thinking is an exchange of value between the business and the customer. The exchange arrangement is the business solves customer problems and continuously provides customer satisfaction in exchange for sales revenue and customer recognition of the brand and also testimonials accolades.
This new paradigm is different from the outdated belief of marketing as essentially a single one-way channel from the business to the customer. In the old marketing, products were made without customer input or feedback and for only a few customers willing to buy without extensive selling pressure. The new marketing delivers what buyers want and removes as much uncertainty as possible from the determination of whether customers naturally accept your offerings.
The new marketing is about deeply understanding both the customer and marketplace. In addition, it means opening a two-way channel with the customer by synchronizing your business to working with customers by using the Internet. This new marketing approach is thinking of customers as organic assets that deliver revenue streams. These organic assets, (aka customers), require customer stewardship by providing constant attention of care and feeding to different target segments. Hence, businesses are tied to customer satisfaction as a measure of customer stewardship. In general, statistics have shown that satisfied customers provide more revenue and stay with the business longer. Satisfied customers do most of the buying of products or services that are offered by up-sell and cross-sell.
As I alluded to the essence of Marketing Management or MM is the exchange of value. Thus, Marketing's primary tangible deliverable is the creation of products or services and introducing them and educating the marketplace. If MM can only be funded to accomplish one thing, it must be able to create product and service offerings specifically design to solve identifiable customer problems and meet the needs of the target audience. Getting-the-word-out to educate customers about the business offerings is equally important as having the right offerings to sell. Thus, Marcom is an essential initiative to promotion offerings by ensuring the marketplace is aware the offerings exist and explaining the brand and product benefits to the target audience.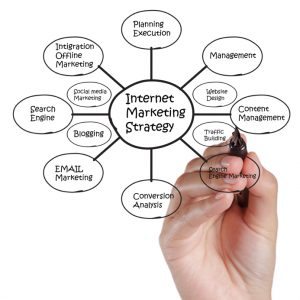 Website Design is a development effort to build a business marketing tool to execute marketing tasks on the Internet. Thus, Website Design is more than just the aesthetic design aspects of website development. It requires a lot more skills, experience, marketing knowledge and business best-practices than someone that possesses only graphic design and software development skills. For your next website or the redesign of your current website, you need an experienced MM project leaders to build you website as a market tool to get business for you.
Superior websites are business investments that take the leadership of an experienced Marketing Manager with the skills to implement each website project as a reliable industrial platform to deliver promotional content. The website designer must have a detail hands-on knowledge of all the key cross-disciplines that include: marketing, business operations, sales, software development, copywriting and visual design. Developing and managing the website with an understanding of your Business Plan and Financials can not only build a better website but have the capability to yield better business results. Your website should accomplish your business goals with a focus to pursue your individual objectives of brand awareness, traffic generation, qualified lead submissions, sales revenue, market share and profitability.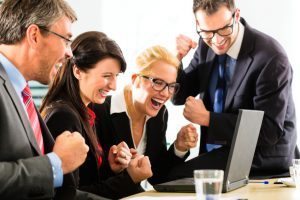 I am a Web Marketing Manager and Website Designer with over 35 years' experience with Marketing Management. I communicate value by visual design and using other content that's artistically pleasing and contributes to your brand image and expression. The website I develop is built to achieve your business goals by implementing a reliable web platform as a practical market tool to allow you to create and execute marketing management initiatives to further your business. For a complimentary consultation, call me on (8i3) 856-3312 .