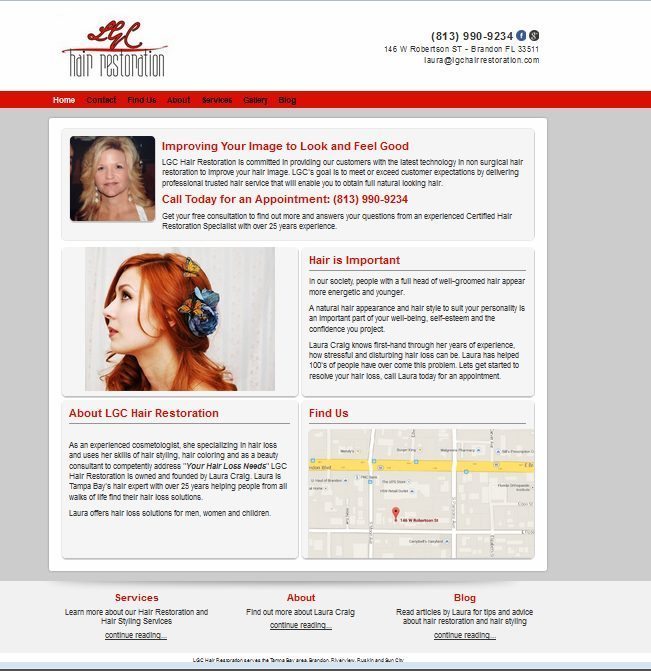 New Client – Laura Craig
I received an email from Laura Craig giving me a testimonial that appears below. She is one of my new clients that's an expert with hair styling and hair restoration. Laura is just started a new business, called  LGC Hair Restoration.  She wanted a new website and didn't have much money allocated for her website in her marketing budget. So, she elected to purchase Creative Web Actions SmallBiz  self-service offering.
To visit Laura's new website, click on LGC Hair Restoration
Laura Craig's Testimonial
I just started my own small business just a few months ago and I needed a website built. I met Alphonso Montibello owner of Creative Web Actions LLC and he did a great job building my new website. He went above and beyond to help me understand how my new site worked.
He stands behind his work until I was happy and comfortable using my new website. I highly recommend Creative Web Actions if you are looking for someone to build a website for your small business!
Laura Craig
Sent from my iPad